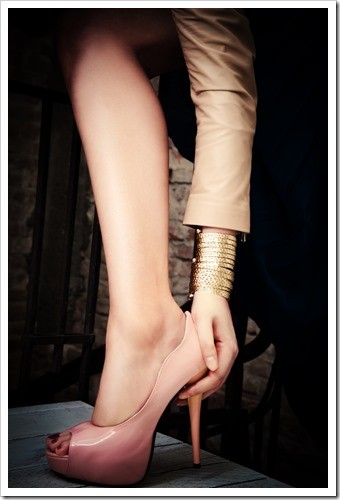 Our feet carry us everywhere that we want to go. They come in virtually every size and shape and are thrust into narrow spaces or raised up on four-inch heels to give us height. Victimized by bunions, calluses, plantar warts, and blisters. Subjected to hot sand, hard gravel and stones in the summer and occasionally treated to a pedicure – very nice! Believe it or not they can also be the cause of that chronic low back pain! Yes, we are talking about your feet!
Normally, the arches of our feet are designed to be strong and flexible and like the shock absorbers in your car they help to absorb the impact of every step, which is an important feature if you plan to do any walking. Our feet also provide the balance necessary to support the body. When arches are flat, the muscles in the lower back become strained as they work harder to balance the body over both feet and absorb more of the impact of each step.
One way to compensate for low arches and to reduce back pain is to invest in some good foot orthotics. Worn in each shoe, orthotics bring back form and function to the feet so that proper balance can be restored. In order to heal, it's important to wear orthotics in your shoes whenever you're standing, walking, running or biking. Orthotics are not a solution for everyone but for the person that needs orthotics they can be a true blessing.
Most orthotics are specially designed to fit the specific needs of a patient and can be made to accommodate any size foot. Typically, you can replace your current shoe insole with the orthotic very easily. By changing the mechanics of your feet work more efficiently can offer significant relief to the muscle strain in the lower back. If the source of your lower back pain comes from poor foot mechanics this one step can offer significant improvements for your lower back. Many notice more energy and less fatigue almost immediately.
Of course, it's important to remember that orthotics are are designed as an adjunct to support your chiropractic adjustments! Be sure to contact us for a thorough examination if you are experiencing low back pain regardless of the source.
We look forward to serving you!


For Your Health,

Dr. Mark Wolff