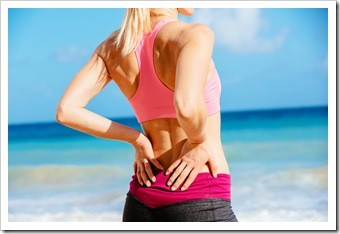 As more and more of you find yourself outside doing physical activities, it is important to make sure that your body is in the best position to take advantage of all your hard work.  Whether you are running as a sport, hiking, cycling or simply going for a walk, you need to appreciate the importance of keeping your body in the correct alignment for the most enjoyment with maximum benefit.
A Healthy Investment
In order to get the most out of the valuable time you spend exercising, we want to ensure that your musculoskeletal system is working effectively and efficiently. Bones, joints, and muscles need to be able to go through a full range of motion in order to exercise properly. Any limitation of mobility might cause an injury, which would not only be painful but would set back your normal exercise schedule.
A healthy spine and posture is so important and especially critical for athletes, or anyone who exercises regularly. Many people are unaware that they can have a difference of 2 to 10 pounds in their weight distribution.  Add the pressure of running, riding or any other sport and over time and major damage can occur.
Regular chiropractic care is designed to create balance in the body and helps you enjoy a full exercise program and reap all the benefits that exercise brings by helping make sure that your muscles, bones, and joints are working to their best ability.
What the Research Says
Research today is now proving what thousands of happy chiropractic athletes have been enjoying for decades.
In a study of 50 athletes, chiropractic athletes improved 16.7 per cent, including a more than 30 per cent improvement in reaction time, after 12 weeks. The study concluded, "That [chiropractic] athletes react faster, have better coordination, executes fine movements with improved accuracy and precision, amounting to an overall better athlete."
Get A Check-Up!
If you are partaking in a sport that includes running, where efficient coordination of movement is paramount, a chiropractic checkup should be vital to see if you are getting the most out of your efforts in both training and racing.  If you are in competitive running sports we further recommend a chiropractor who uses X-rays to accurately assess pelvic alignment and leg-length difference, which are extremely important to running at your peak potential and avoiding unnecessary injury.
Remember regular chiropractic care supports all your exercise activities. The converse is true as well, regular exercise helps support chiropractic care.


For Your Health,

Dr. Mark Wolff